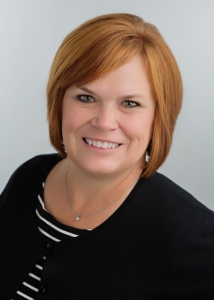 Ms. Shelli
Preschool Director
Shelli Reitcheck is the Preschool Director at Eagle's Wings Preschool.  Shelli graduated from Gonzaga University with a Bachelor's Degree in Special Education and holds an Idaho Education Credential (K-8).  She has more than 25 years of administrative and teaching experience in the field of Early Education.  Shelli continues to further her education with classes that focus on promoting preschool learning and development, instructional methodologies, and supervision of teachers.  She feels blessed to be at a small Christian preschool and looks forward each day to the smiles and laughter of the preschool children. Together with team of amazing, creative, and loving teachers, she is committed to providing your family an environment where your child can thrive while exploring the world around them.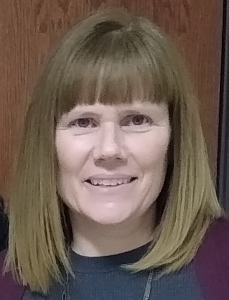 Ms. Michelle
Pre-K Lead Teacher
Hi!  My name is Michelle Lozano and I am the Pre-K teacher here at Eagle's Wings Preschool.  I have been teaching preschool for more than 25 years and absolutely love it!!  I graduated from Montana State University with a Family Science degree emphasizing Early Childhood Education.  I live in Boise with my husband Edam and our two children, Anna (17) and Gabe (10).  In my free time, I love to read, scrapbook, and am always up for any outdoor adventure, especially if it involves hiking in the woods or mountains.  I look forward to teaching your children and instilling in them a love of learning and school!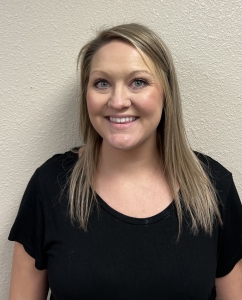 Ms. Amanda
Pre-K Assisant Teacher
I am Amanda Metzger and excited to be Ms. Michelle's assistant teacher for the sixth consecutive year. I am a true native of Idaho, born and raised in Eagle, Idaho and I currently live in Star with my husband, Dustin, and our two boys, Graem (9) and Carson (7).
Our family life is very busy and exciting.  During the spring and fall, I am a proud soccer mom and also a soccer wife and enjoy spending six nights a week on the soccer fields, where I cheer on my husband and boys from the sidelines. As a family, we also love camping, fishing, and hunting for frogs.  I am an avid gardener and find great satisfaction in canning and preserving my harvests.  I love the great outdoors and the beauty of nature that is found all around us.
My husband and I have a home renovation business and we are always working on a project.  I am masterful with composing "honey-do lists."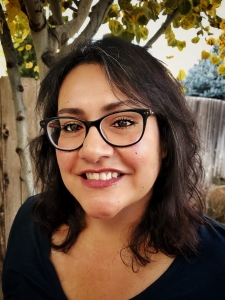 Ms. Annabelle
Four-Year-Old Co-Teacher
I am Annabelle Lazzarini and excited about working with your children.  I developed a passion for working in child education after spending years volunteering in the classrooms of my two daughters.  In 2011, I was hired as a teacher assistant in a kindergarten class.  God then opened a door for me to join the staff of a Christian preschool at a church my family was attending.  In 2017, my husband Mark, our two daughters, and I relocated to Idaho.  I am so happy that I will be at Eagle's Wings Preschool for my tenth year of teaching, and I get the opportunity to introduce your children to the love and hope that is in Jesus Christ.
Ms. Jeny
Four-Year-Old Co-Teacher
My name is Jeny Marshall and I teach four-year-olds in the Giraffe class on Mondays, Wednesdays, and Fridays. I have taught preschool in the Eagle area for five years. I love teaching preschool because our days are filled with songs, games, exploration, fun, and learning about Jesus. I live in Meridian with my husband, John, and our two children, Clark (14) and Amaya (11). I have lived in Idaho for more than thirty years. I was raised in Boise with my parents and an older sister. My father is a retired Christian minister and hospital chaplain, and my mother is a retired preschool teacher.  My second home while growing up was my mom's classroom and I am thrilled to be carrying on the tradition of early childhood education in our family. I graduated from Boise State in 2003 with a BA in Communications. I look forward to making memories with your child!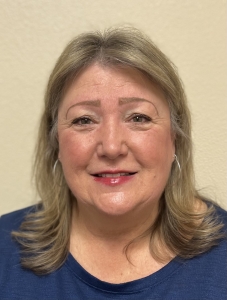 Ms. Connie
Young Four-Year-Old Lead Teacher
Hi, my name is Connie Eichhorst. I am one of the young four's teachers at Eagle's Wings Preschool. I have worked in early education for about thirty years and have a passion to instill a love of learning in children.  I have been at the preschool for two years and have enjoyed being a part of this wonderful community.  When I am not working, I love spending time with my seven grandchildren, they keep me very busy!  I love to travel, play games, hunt for shells, and absolutely love the beach.  I look forward to a great year at Eagle Wing's Preschool!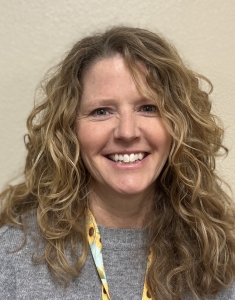 Ms. Meg
Young Three-Year-Old Lead Teacher
Hi, my name is Meg Miller. I am one of the teachers at Eagle's Wings Preschool. I have worked at the preschool for ten years and have enjoyed being a part of our littlest ones' lives. Teaching has always been a large part of my life. I received my BA in Elementary Education at Washington State University in 1995. During and after college I worked for a daycare before moving to Idaho where I began work in the Twin Falls School District in the Gifted and Talented Program and later as a Sixth Grade teacher. After both of my children were born, my husband and I moved to Eagle for the positive qualities we admired in the area. My family and I have now lived in Eagle for nearly 18 years and continue to enjoy the city. We have been very involved in the school system and community and feel very fortunate to call Eagle our home.
Ms. Ashley
Young Three-Year-Old Assistant Teacher
I am Ashley Ennis and a 3's teacher at Eagle Wing's. I have lived in Idaho for eleven years with my husband, two kids, and a dog. I was born and raised in Memphis, TN, where I received my degree in Elementary Education from the University of Memphis. I taught dance and gymnastics to children ages three through high school for ten years. I joined Eagle's Wings in 2013 and especially enjoy working with the three-year-olds and helping them grow and learn through their first school experience. When not in the classroom, I enjoy spending time with my family.  I am excited for the opportunity to teach in the 3's class in the upcoming year!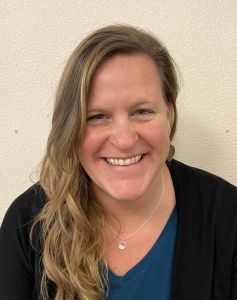 Ms. Jacquie
Young Three-Year-Old Assistant Teacher
My name is Jacquie Daly and I am so excited to be joining Ms. Meg and the 3's classroom! I have been in education for over 18 years and love all the wonder and sweetness that comes along with 3 & 4-year-olds. I have 3 of my own kids that keep me on my toes- Wesley (8) and Everett & Cora (7). While not wrangling them, my husband and I like to take them outside to explore the foothills and dig for dinosaur bones. I'm looking forward to being a part of this wonderful classroom.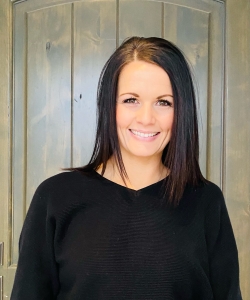 Ms. Alison
Two-Year-Old Lead Teacher
Hi! I am Alison Green and I am the 2's teacher at Eagle's Wings Preschool. I have a passion for teaching and am so excited to be back in the classroom. I graduated from Eastern Oregon University with a degree in Elementary Education. Before becoming a stay-at-home mom, I taught kindergarten for the West Ada school district.
I live in Meridian with my husband Chad and three girls Brynlee (9), Mela (6), and Harper(4). My girls stay busy playing soccer, basketball, piano, and gymnastics and I love being their biggest cheerleader!
I'm so excited to begin this new journey at Eagle's Wings Preschool!