Eagle's Wings is closed due to the Coronavirus — BUT will be opening September 7, 2021! —
A special place providing quality education in a caring environment…where children are nurtured, make friends and grow at their own pace.
For nearly two decades, the Eagle's Wings Preschool has focused on providing a program that lays the foundation for our students' future learning and the emotional and social well-being of our children.  We lay the crucial foundation for socialization and problem-solving. Our program encourages cooperative interaction and supports each child's path towards gaining independence.  We share parents' desire to provide the best possible start for their child and are committed to providing an educational experience that meets these high expectations. Our developmentally appropriate program is based on the standards of the National Association for the Education of Young children (NAEYC).
Call us for more information at (208) 939-1351
or email us at eagleswingsps@gmail.com

Our Littlest Preschoolers…
           Three's Preschool Program
 
Age:  Must be 3 by December 1
Ratio: 2 Teachers/14 Students
 
Hours:
   9:00 AM—11:30 AM—Preschool Class
Additional Add-On Choices:
   11:30 AM — 12:30 PM — optional Brown Bag Lunch
   11:30 AM — 2:00 PM — optional Brown Bag Bunch and Extended Day
Class Options:
   2 Day—Monday & Wednesday  or
   2 Day—Tuesday & Thursday
Four's Preschool Program
Age:  Must be 4 by December 1
Ratio: 2 Teachers/16 Students
 
Hours:
   9:00 AM—11:30 AM—Preschool Class
Additional Add-Ons Choices:
   11:30 AM —12:30 PM—optional Brown Bag Lunch
   11:30 AM— 2:00 PM—optional Brown Bag Bunch and Extended Day
 
Class Options:
   3 Day—Monday, Wednesday, Friday
   2 Day— Tuesday & Thursday


Optional Programs for Enrolled Preschoolers:
Brown Bag Lunch gives your child some additional time at school by offering the opportunity to share a meal with friends, learn important social skills and participate in planned enrichment activities. You will send your child to school with a nutritious nut-free bag lunch.
Time: 11:30 AM—12:30 PM
Extend Day (includes Brown Bag Lunch) Children engage in stories, songs, free play, games, art  activities, music, gross motor and playground time. You will send your child to school with a nutritious nut-free bag lunch.
Time:  11:30 AM—2:00 PM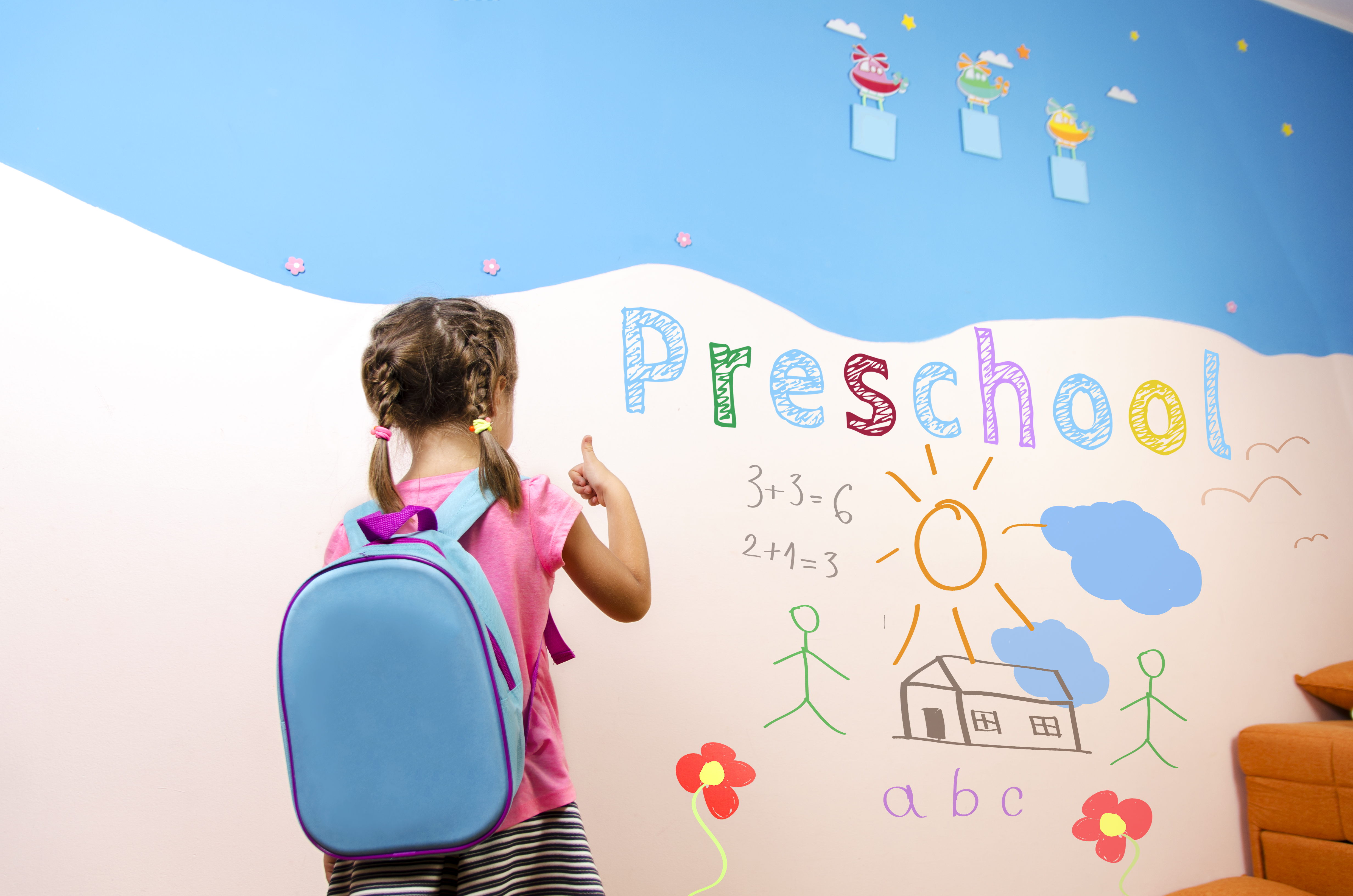 Both our boys attended Eagle's Wings Preschool from the 3/4's through Transitional Kindergarten. We've been so pleased with all aspects of the program. The teachers and director genuinely care about all the children and provide a warm and nurturing environment. The class sizes are small which affords the teachers the opportunity to pay special attention to each child. They have laid a great foundation for our children to begin elementary school.
It is my family's privilege to give Eagle Wings Preschool our highest recommendation. We have been thoroughly amazed at the high level of educational experience our young daughter has obtained this year. Often preschool settings are glorified daycare, but the teachers and staff at Eagle Wings are genuine educators whose passion for the children is more than evident. Our daughter's first educational experience has left her loving school and she asks if she can go to school every morning when she wakes up. I come from a family of educators and was an educator myself for more than a decade and I couldn't be more impressed with my daughter's experience this year and how on top of every detail her teachers were in providing an awesome experience for every child.
Our experience at Eagle's Wings Preschool has been outstanding! Our oldest went through the 3-year-old and the 4-year-old class and absolutely loved it. Every day brought new learning experiences, new skills and new friends. I am amazed at the amount of information she has retained. All thanks to the wonderful staff and teachers who truly love each child and care about their early education years! We are excited for our next child to start in the 3-year-old class this fall and to have the same wonderful experience.
I can't say enough good things about Eagles Wings Preschool. We looked at a lot of schools before settling on Eagles Wings. The schooling my daughter has received the past two years has been second to none. Not only has her education been truly outstanding, the care she has received while at school has been lovely to watch. She knows her teachers love her and she cares deeply for them as well. We have found a great family at Eagles Wings, it is a truly special place to be.
Before being referred to Eagle's Wings, our family tried a few other preschools. Eagle's Wings has been an incredible blessing to our whole family! Both of my boys have blossomed and learned far more than I imagined they could at their young ages. The teachers are loving, kind and truly enjoy their jobs, and it shows. Also, family involvement is very important to us and I loved being able to volunteer and be a part of our boys' preschool experience. We love Eagle's Wings!
Find Eagle's Wings Preschool on Facebook
Proudly serving children and families since 2001!